When it comes to enhancing the beauty and value of your home, painting is often the first step that comes to mind. A fresh coat of paint can breathe new life into your living spaces, making them more inviting and stylish. Paint also helps protect your home, exteriorly from the elements and interiorly from daily wear and tear. In this article, we'll discuss the important aspects of painting to ensure it is long-lasting and how the Old Charleston Painting Company delivers at the highest possible standards when it comes to painting your home.
Five Keys To Increase Your Paint's Durability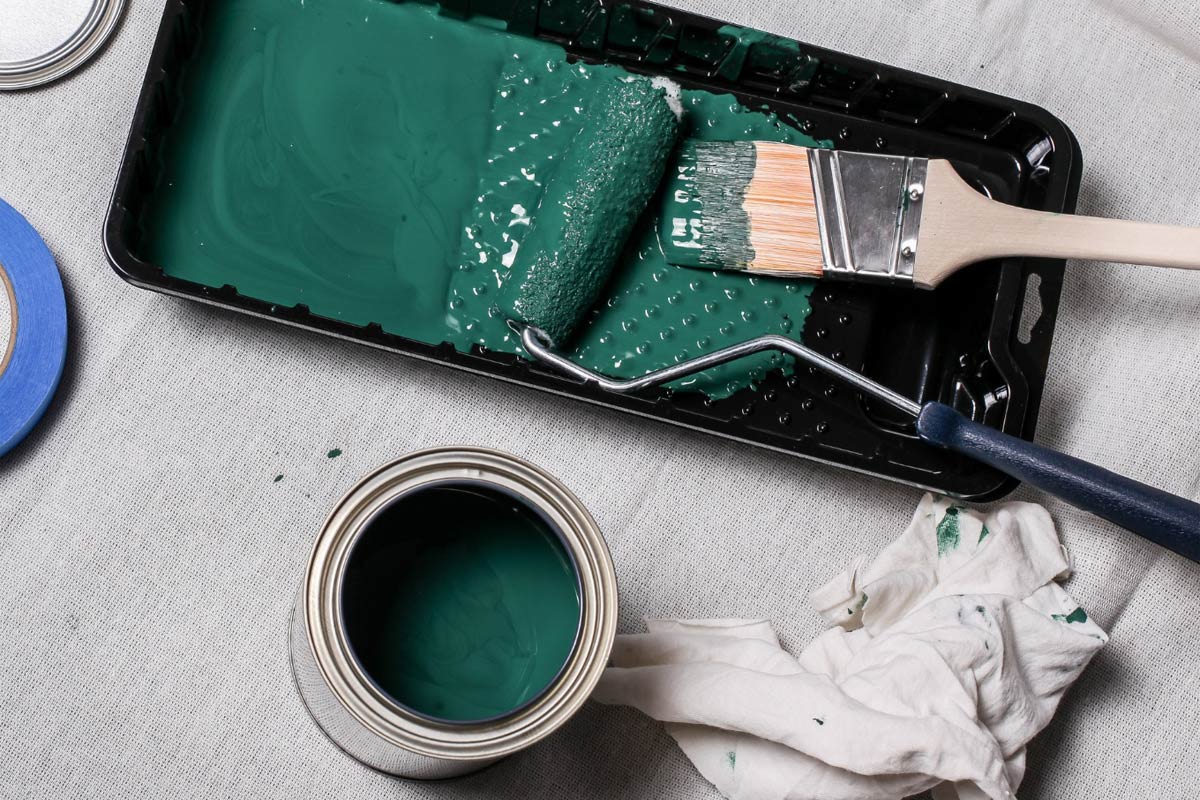 Selecting the Right Paint
Choosing high quality paint products is the foundation for a long-lasting and durable paint job. Our team favors the tried-and-true Sherwin Williams paints that are known for their gorgeous colors and superior coverage. Various paint options are available based on the surface to be painted, whether it's been painted previously or an entirely bare wall.
Paint formulas continue to improve offering customers a wide range of products suitable for heavy traffic areas, messy home life, or high-moisture spaces. Washable, stain blocking, and mildew resistant paints make giving your home a refresh even easier and ensure you won't have to repaint for years.
Preparing Your Walls to be Painted
Our crews have a very detailed process when we prepare your walls for a new coat of paint. It's important to smooth out surfaces and patch any imperfections so when paint is applied you're left with a flawless finish, that's both more attractive and more long-lasting. Painting over cracked or peeling paint can make the problem worse, give a less aesthetic look, and cause your new paint to be less effective. Especially for exterior projects, it's necessary to thoroughly clean surfaces so paint can fully adhere to your walls instead of dirt and grime.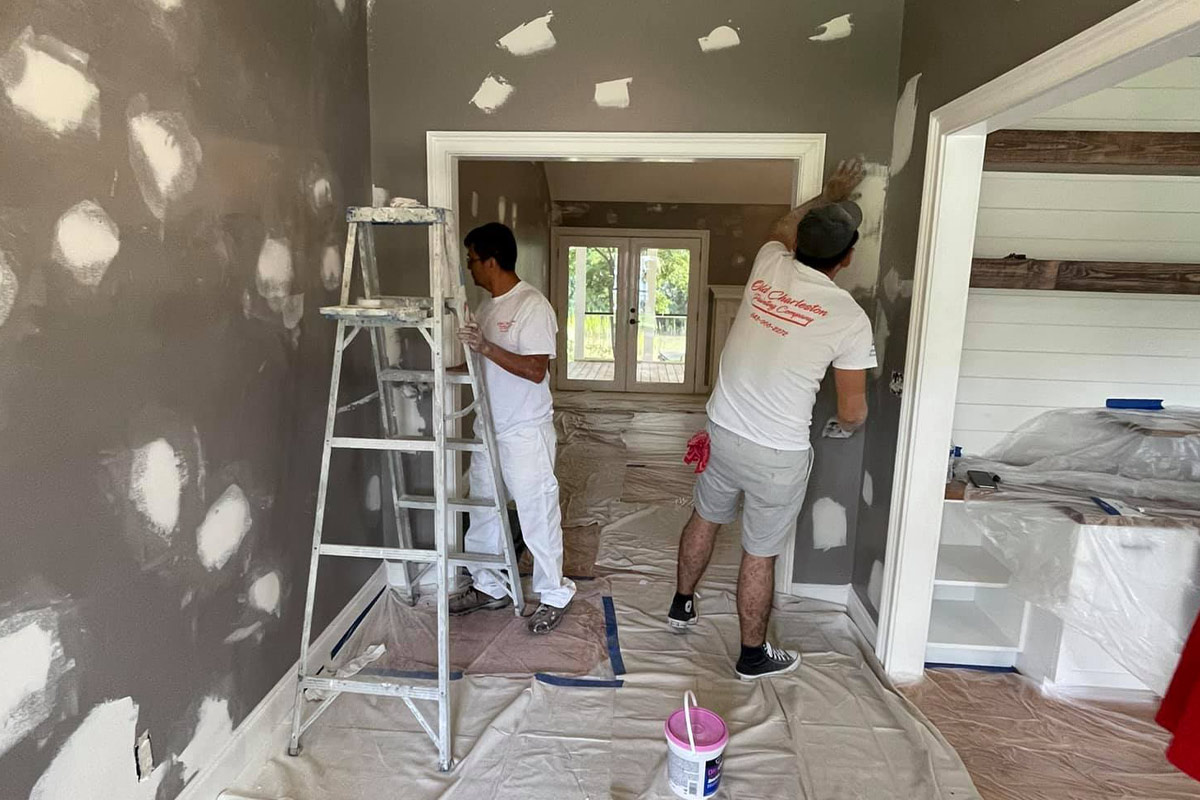 Primer is often an ignored part of the painting process but makes a difference in the overall look of your walls. It creates a smooth base for paint to adhere to, improves the paint's ability to resist stains or moisture, and enhances color uniformity. Especially for porous or uneven surfaces, or when switching between contrasting paint colors, a primer can significantly extend the life of your paint job and reduce the number of coats of paint needed. Primers can also be tinted to help transition from a much darker color so less coats are required.
Applying Paint with Proper Tools and Technique
Along with quality paints, use high-quality brushes, rollers, and tools. Low-end brushes and rollers can leave bristles and fuzz on your walls and create uneven surfaces. Proper technique also contributes to the overall look of your home. With brushes, paint with the direction of the grain of wood or surface texture, and avoid loading too much paint to avoid uneven application, drips, and streaks. Care for your tools as well so they last as long as your paint job. Thoroughly clean your brushes and rollers after you're finished or seal them in a plastic bag if you'll be using them again in the next day or two.
Maintaining Your Painted Surfaces
Your commitment to long-term durability doesn't end when the paint is dry. Regularly inspect painted surfaces for signs of wear, cracking, or peeling. Address any issues promptly with touch-up paint or by repainting the affected areas. In high-traffic areas or climates with extreme weather conditions, it's a good idea to schedule a full repaint every few years to keep your home looking fresh and well-protected.
The Old Charleston Painting Company Difference
If you're not keen to take on the project of repainting your house yourself, talk to our experts about getting the painting job that will be done right the first time and will last for years. At Old Charleston Painting Company, we believe in delivering the highest quality work that guarantees long-term durability. We understand that painting your home is in part about aesthetics, creating a space that feels like home, but it's also about protecting your investment. Below we'll take you on a journey through our meticulous approach to painting and how it creates both long-lasting appeal and protection of your home.
We take pride in setting ourselves apart from the competition. Here's how our approach makes all the difference and makes sure the interior and exterior paint we apply to your home looks fresh for years to come: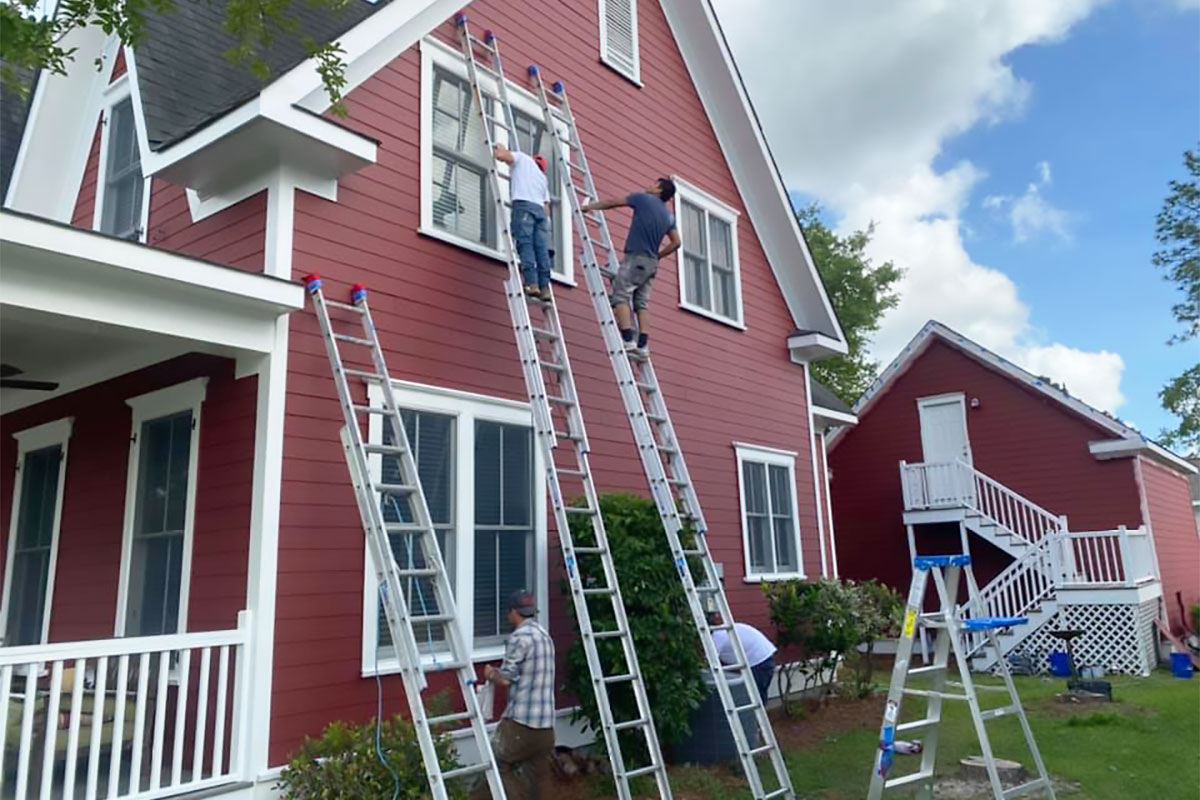 Detailed and Thorough Work
It's our belief that perfection lies in the details. Our commitment to detail begins with a comprehensive proposal and estimate. We visit your home to catch your vision for the transformation you're looking for and gather information that will help us deliver the most excellent job possible.
The proposal for each project is unique and extremely detailed, following the individual needs of the structure and your wishes.
Our processes and quality cannot be matched.
Exceptional Customer Service
Our commitment to excellence extends to our customer service. We're here to answer your questions, address your concerns, and make the painting process as seamless as possible. Every project is overseen by our company owners, project manager, and site manager so nothing is missed and you're kept up-to-date on our progress.
Highly Trained and Personal Crews
Our crews aren't just painters; they are skilled craftsmen (and women). With over 50 painters on staff, each having undergone our rigorous 12-month training program, you can trust that your home is in capable hands. We teach the right way of doing things, ensuring that every aspect of your project is executed flawlessly.
What is the right way? We take the time to learn each surface and prep it for the paint so it lasts longer and looks the best. Surfaces are cleaned, uneven spots are smoothed, and holes are patched. From fixing nail pops, holes, and drywall inconsistencies to meticulous sanding and painting, we leave no surface untouched in our quest for perfection.
We pride ourselves in our flawless work, whether interior or exterior, and we make sure that everything else remains spotless as well. Everything that is not getting painted is thoroughly covered. Even while work is being done, it's still your home, and we keep your space and our crew as clean as possible in the process.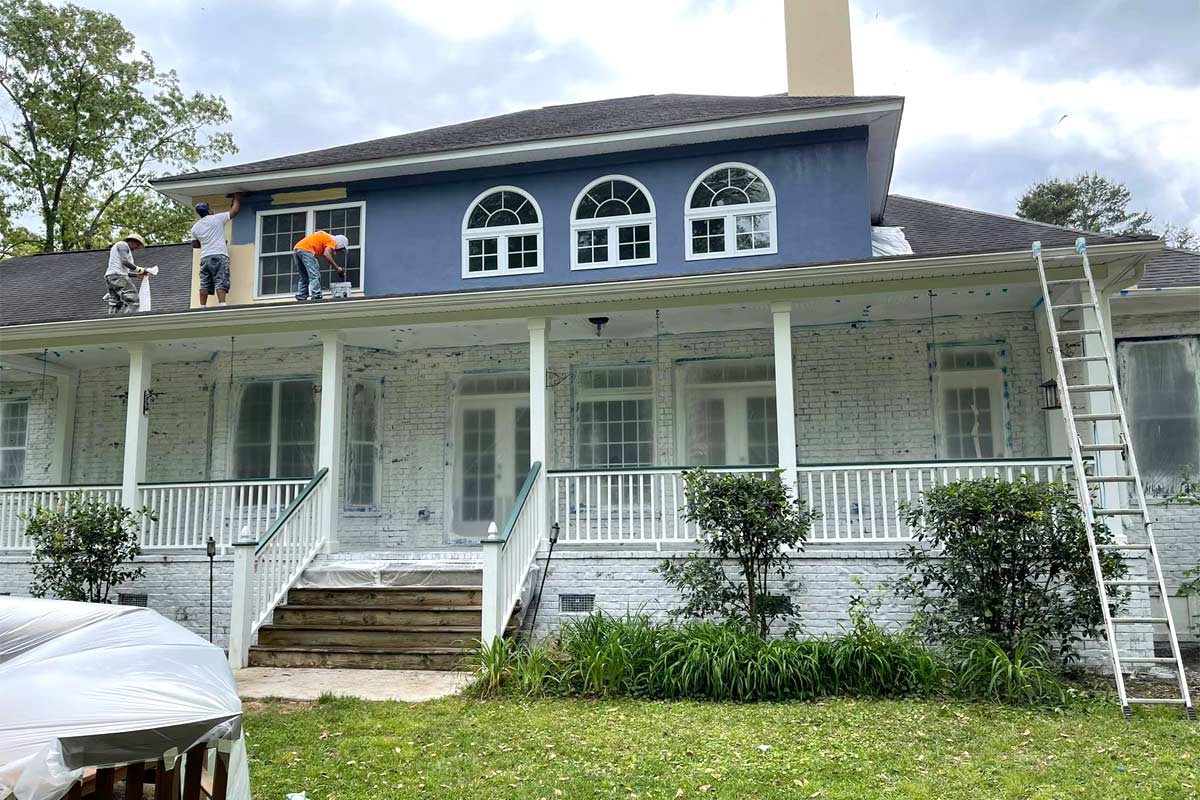 Use of Premium Quality Materials
Quality begins with our approach and carries into the materials we use. We believe in using the best products on the market. From the highest quality paint to premium finishing products, we leave no room for compromise when it comes to quality.
As mentioned, we specifically use top-of-the-line Sherwin Williams paints, or premium Benjamin Moore paints upon request. The use of superior materials ensures that your paint job not only looks stunning but also lasts for years to come.
Punctuality and 100% Satisfaction Guaranteed
Your time is valuable and to be honored. Our crews arrive on schedule and finish your project within the agreed-upon timeframe. Your happiness is our top priority, and we don't consider the job complete until you're delighted with the results. Our commitment to customer satisfaction is unwavering.
Throughout the process, we're continually inspecting our work, and at the end, we do a walk through with you, the owner, to ensure 100% satisfaction.
Extra Peace of Mind – 100% satisfaction guarantee.
Meticulous Approach to Exterior Painting
Our dedication to durability isn't limited to the interior of your home. When it comes to exterior painting, we apply the same level of precision. The exterior of your home is exposed to the elements, especially closer to the coast with salty air and humidity. That's why we pressure wash every surface to remove oxidation, kill mildew, and eliminate dirt and grime. Your home receives at least two coats of paint. Because the Southern side bears the brunt of the Lowcountry sun, it gets three full coats to ensure it remains fresh and vibrant for years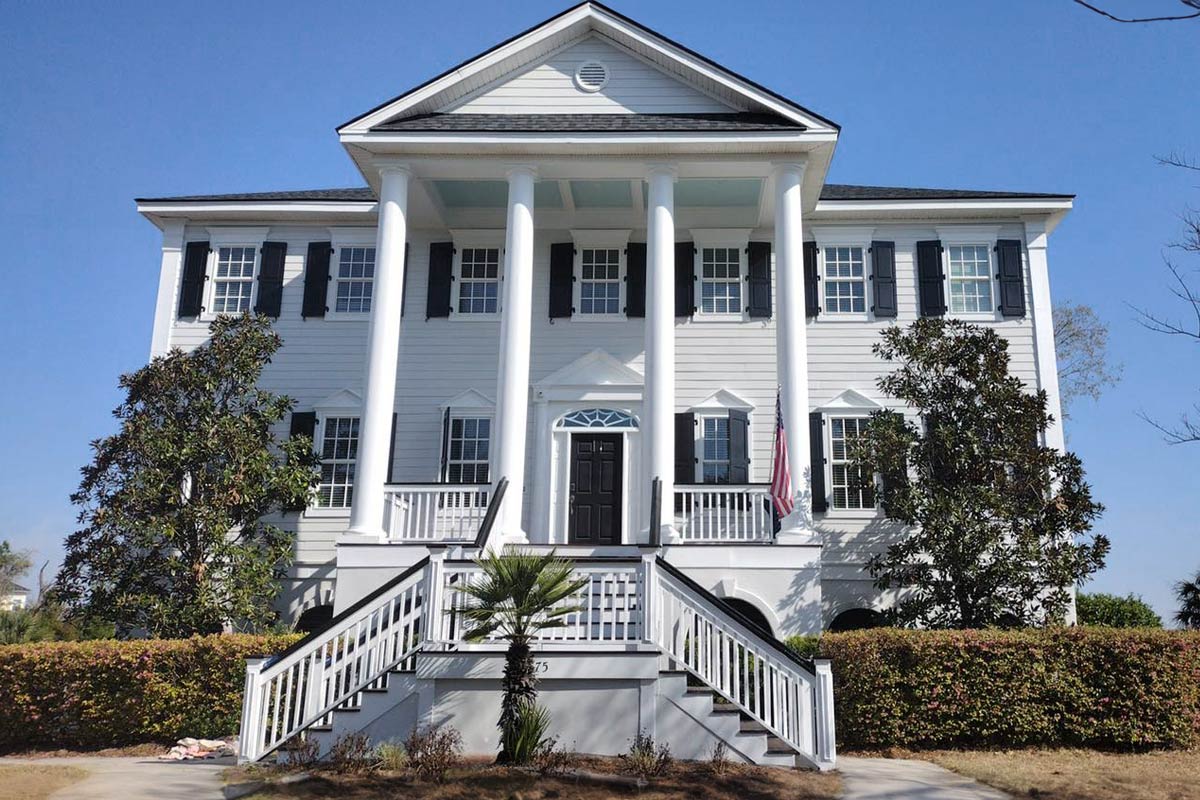 At Old Charleston Painting Company, we don't just paint your home; we transform it. Our focus on long-term durability, attention to detail, premium materials, and exceptional service sets us apart in the industry. We encourage homeowners to invest in quality painting, knowing that it's not just about aesthetics but also about protecting and enhancing your most significant investment. Transform your home with the expert painting services of Old Charleston Painting Company, where like paint, we have you covered!